Market Size and Opportunities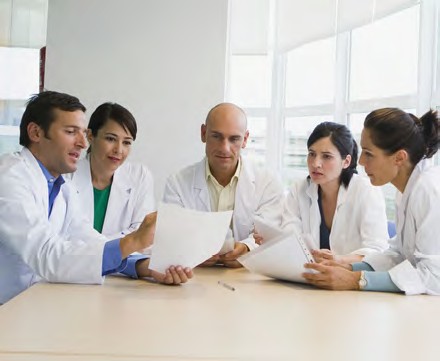 Lumoptik, Inc is a medical device company that has developed a needle guidance system to assist physicians with needle placement during epidural procedures for childbirth, spine/back pain and surgical procedures such as knee and hip replacements. Over 11 million epidural procedures are performed in the US each year. Most of these procedures are performed free hand by physicians with no mechanical or electronic needle guidance.
Below is a quote from the New England Journal of Medicine in July 2014:
"Epidural injections are common. An estimated 10 million to 11 million injections (2.2 million in the Medicare population) are administered annually in the United States. Although many injections are used for indications other than spinal stenosis, epidural injections have become almost an expected part of a comprehensive non-operative treatment protocol in patients with this condition."
Lumoptik has recognized that there is a large opportunity for needle guidance products in this rapidly expanding market. The company has developed working device prototypes, conducted an initial animal study proving the device works, filed patents to protect the intellectual property and hired an experienced medical device CEO to guide the company to success. The company is currently contacting the business development teams at the major needle manufacturers.
A brief overview of the market opportunity:
Large Market: There are over 11 million epidural spine injections in the US each year. It is one of the fastest growing of all medical procedures. This is not limited to the US. Epidural steroid injections are the most commonly performed procedure for pain relief in the world. Western Europe is estimated to have a similar number of procedures to the US. Worldwide Epidural procedures are estimated over 30 million per year.
Market Need: Most physicians perform the procedure free hand, without guidance. Incorrect needle placement, side effects and complications are common.
Market Need Not Being Met: Cost is an issue, as the number of procedures has exploded, insurance reimbursement is under increased scrutiny. Ultrasound and fluoroscopic guidance involve expensive capital equipment purchases, are not well reimbursed and used in less than half of the procedures. There are currently no alternative needle guidance methods available to physicians at this time.
Market estimates are for the company to reach over $50 million in combined domestic and international sales revenue in five years for the epidural needle guidance system. The company plans to launch additional product lines for vascular access, cardiac catheter introduction, ophthalmic treatments, orthopedic joint access and animal use which will drive revenues over $100 million.