Management Team
Thomas I. Janicki, MD
Founder and Chairman
One of Northeast Ohio's leading minimally invasive gynecologic surgeons, Dr. Janicki is Associate Clinical Professor of Reproductive Biology at Case Western Reserve University and a member of the Scientific Advisory Board of FemmePharma Global Healthcare.
He has served in numerous medical leadership roles within University Hospitals Health System in Cleveland, including positions at UH Case Medical Center and UH Ahuja Medical Center. Past appointments have included Chairman of the Medical Device Subcommittee, Chief of Private Service at MacDonald Women's Hospital, Medical Site Director at University Medical Practices, and member of the Ahuja Leadership Council.
He is an active and highly regarded inventor with numerous issued and pending patents, including the Precision Eye Guidance System, Precision Vascular Guidance System, Precision Epidural Guidance System, Precision Joint Guidance System, and the Precision Drug Delivery System.
In addition, he is in development on a number of inventions including a Personal Communication System, Flexible Robotic Arm, Smart-Drill-Bit System, Penetration Sensor for Ammunition, Medicated Implantable Intraprostatic Capsule, Minimally Invasive System for Treating Uterine Fibroids, and the Veress Needle System and Method.
Frank Lyman, BS, MBA.
President and Chief Executive Officer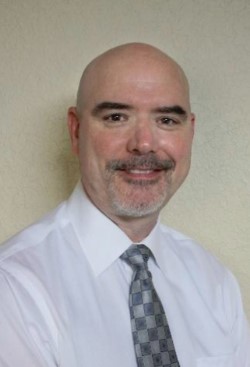 Frank is a medical device professional who has over 25 years' experience with both large companies and start-up ventures. He began his career with a start-up biotechnology company and moved on to a large multinational medical device and pharmaceutical corporation based in Chicago. There, he held management positions in regulatory affairs, operations and marketing before branching out to start-up and operate a series of medical device companies. He has taken over 50 medical devices through the FDA 510(k) process.
Frank has raised over $15 million in investments for multiple companies from private investors and large corporate partners. He started SourceTech Medical, a manufacturer of radioactive seed implants to treat prostate cancer and sold the company to Bard Medical five years after inception for $39 million providing multiple returns to all investors. Frank has been a senior executive for four different medical device start-up companies before joining Lumoptik.
He earned his bachelor degree in microbiology from Michigan State University and his MBA from the Kellogg Graduate School of Management at Northwestern University.
Don Verlee, BS, MBA.
Chief Scientific Officer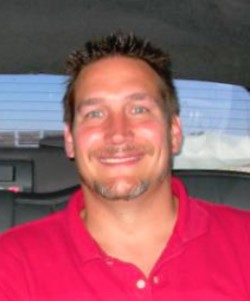 Don is a research biochemical engineer, an inventor, and R&D executive, who has built his success story with both large companies, including Abbott Laboratories, as well as small start-ups. Managing strategy for existing and yet to exist technologies, he is an expert in multiple medical device engineering disciplines, a skilled team builder, a multidisciplinary program leader, and has achieved success with each and every R&D organization he has led in the highly regulated fields of diagnostic assay biochemistry, medical diagnostics instrument systems, drug delivery packaging, as well as implantable drug delivery endovascular devices.
Don is deeply experienced medical device professional who has nearly 40 years' experience. He began his career with Abbott Laboratories where he spend over 26 years conceiving, researching, developing and bringing products to market for both their Diagnostics Division, and the Hospital Products Division that eventually became Hospira. There he held management positions in various research and development organizations and was also an elected member of their Volweiler Society dedicated to excellence in medical science. Retiring from Abbott, he then established a medical device research and engineering consulting start-up that focused on assisting DARPA, NIH, UIC, Northwestern and over 20 different medical device companies conceive, screen, develop and bring to market new products, or solve difficult quality assurance issues with existing products. He has shepherded multiple medical devices from conception through development and FDA approval and into the market.
Don has over 30+ patents, many of them covering products that are currently on the market, including FactPlusTM lateral flow immunoassay pregnancy tests, Aluer® Vial needleless access drug vials, and XIENCE® the world's leading drug-eluting stent (DES). Don has been a senior executive for two different medical device start-up companies before joining Lumoptik and has served on several scientific advisory boards.
He earned his Bachelor of Science degree in BioChemical Engineering from the University of Michigan and his Masters of Science degree from Lake Forest Graduate School of Management.
Andrew Alexander, DVM, Ph.D., MBA, DABT
Chief Clinical Officer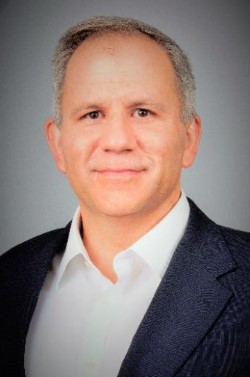 Andrew Alexander has over 25 years' experience in the pharmaceutical, biotech, veterinary, and medical device development and testing and the evaluation and commercialization of life science products.
Andrew has expertise in a broad range of scientific and medical disciplines including toxicology, molecular biology, immunology, oncology, diabetes, immunotherapy, biologics, medical device validation, biomarkers, R&D, translational research, allogeneic cancer vaccines, intravascular and intrathecal drug delivery, and intravascular medical devices.
Dr. Alexander holds degrees in Veterinary Medicine and Surgery, a Ph.D. in Biomolecular Science, and completed a post-doctoral fellowship in Oncology and Immunology. He holds an MBA from the University of Wisconsin with a focus on drug and medical device development, he is a Diplomate of the American Board of Toxicology (DABT), and a member of Beta Gamma Sigma, International Honor Society for Business Scholars.
Prior to joining Lumoptik, Andrew served as Senior Commerical Scientist at a Covance Laboratories where he served as study director for over 135 preclincal drug and medical device studies for FDA submission, and a mult-national infusion specialty business unit that routinely exceeded business objectives and experienced double-digit annual growth rates and $20M in revenues.
Cole Hatfield
Chief Operations Officer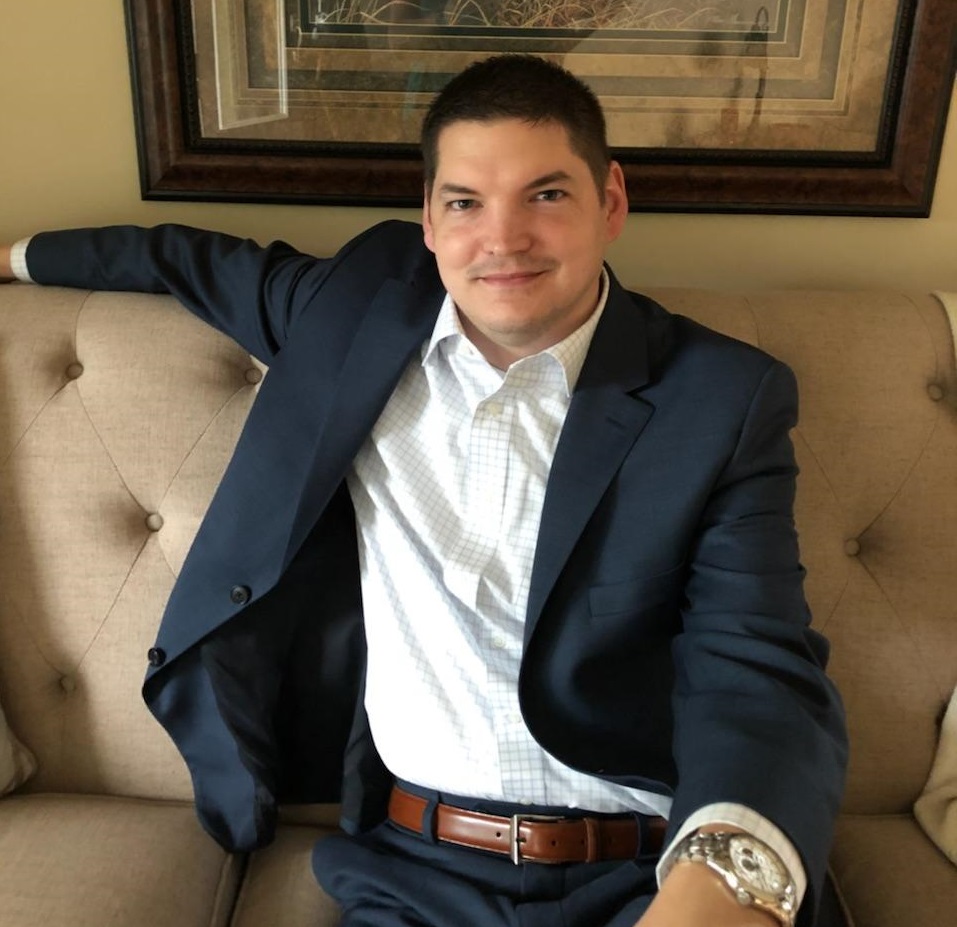 Cole Hatfield is a 20 year veteran of the electronic contract manufacturing industry, holding diverse leadership roles such as Director of Operations, and Plant and Production Manager. Mr. Hatfield has extensive experience with all aspects of manufacturing including mechanical assembly, manufacturing operations, logistics, supply chain management, launching new production operations and product lines, including the establishment of manufacturing facilities and processes.
Cole has worked with companies of varying scale, from newly formed start-up companies to established industry leaders such as Northrup Grumman, Motorola, Samsung, General Electric, as well as providing services directly to the US military. Cole's significant achievements include designing and leading a manufacturing facility for a Fortune 500 company with $78 million in annual revenue and 152 employees as well as managing operations for a start-up alternative fuel system manufacturer which achieved $9 million in revenue during its first year. Mr. Hatfield has negotiated international distribution and supplier contracts and spearheaded continuous improvement projects to increase growth 4% while reducing costs 12% and maintaining a 99% on-time delivery record.
After graduating from Loyola University's Quinlan School of Business, Mr. Hatfield has continued to work with some of the best electronic contract manufacturing companies. Cole is well versed in Lean Manufacturing practices and Six Sigma methodology, which he has been able to use to achieve dramatic improvements in quality, cost-efficiency, and productivity. Cole is knowledgeable of current FDA, ISO, and OSHA regulations as well as IQ, OQ, PQ processes and certifications associated with medical device assembly in Class 9 and Class 7 cleanroom assembly environments.
Scientific Advisory Board
Salim Michel Hayek, MD, PhD
Dr. Hayek is Chief, Division of Pain Medicine, Department of Anesthesiology at UH Case Medical Center, and Professor, Anesthesiology at Case Western Reserve University School of Medicine. He's a nationally and internationally recognized interventional pain specialist with extensive experience in epidural access for pain injections and neuromodulation.
Dr. Hayek, a graduate of American University in Beirut, was awarded his doctorate at Case Western Reserve University and received his post-graduate training in anesthesiology and pain medicine at UH Case Medical Center and Cleveland Clinic.
He currently serves on the Medical Advisory Board at Boston Scientific, Neuromodulation Division, and as a consultant at Janssen, Great Batch/QIG, Medtronic and Globus Medical.
He is a principal investigator in a number of National Institutes of Health and industry-sponsored research projects, and a frequent guest speaker and moderator at scientific seminars throughout the world.
Leonardo Kapural, MD, PhD
Dr. Kapural is a Clinical Director at Wake Forest University Health Sciences Chronic Pain Center, Carolinas Pain Institute and Center for Clinical Research, and a Professor of Anesthesiology at Wake Forest University School of Medicine.
His expertise includes the diagnosis and treatment of discogenic low back pain, visceral abdominal pain, and spinal cord and peripheral nerve stimulation. Dr. Kapural graduated from the University of Zagreb and School of Medicine in the Republic of Croatia, and received his specialty training at McGill University, the University of Connecticut and the Cleveland Clinic.
His noteworthy research findings have been published in myriad journal articles, abstracts and book chapters. He is listed by his peers in the Best Doctors in America and is an invited speaker to many national and international meetings.